Connected: An Internet Encyclopedia
Binary Numbering Review
---
Up:
Connected: An Internet Encyclopedia
Up:
Programmed Instruction Course
Up:
Subnetting and CIDR
Prev:
IP Addressing Review
Next:
Hierarchical Addressing
---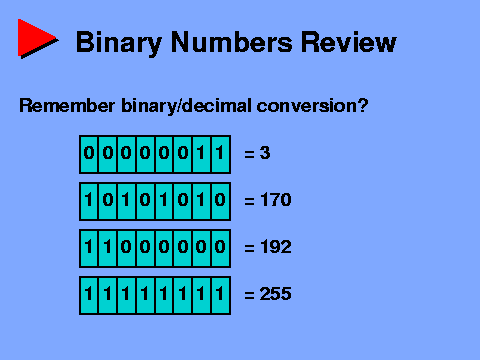 Take a minute to review binary numbering.

Make sure you can perform the conversions as shown. If you're a bit rusty, review the Binary Arithmetic page in the Topical Core.
---
Next:
Hierarchical Addressing
---
Connected: An Internet Encyclopedia
Binary Numbering Review